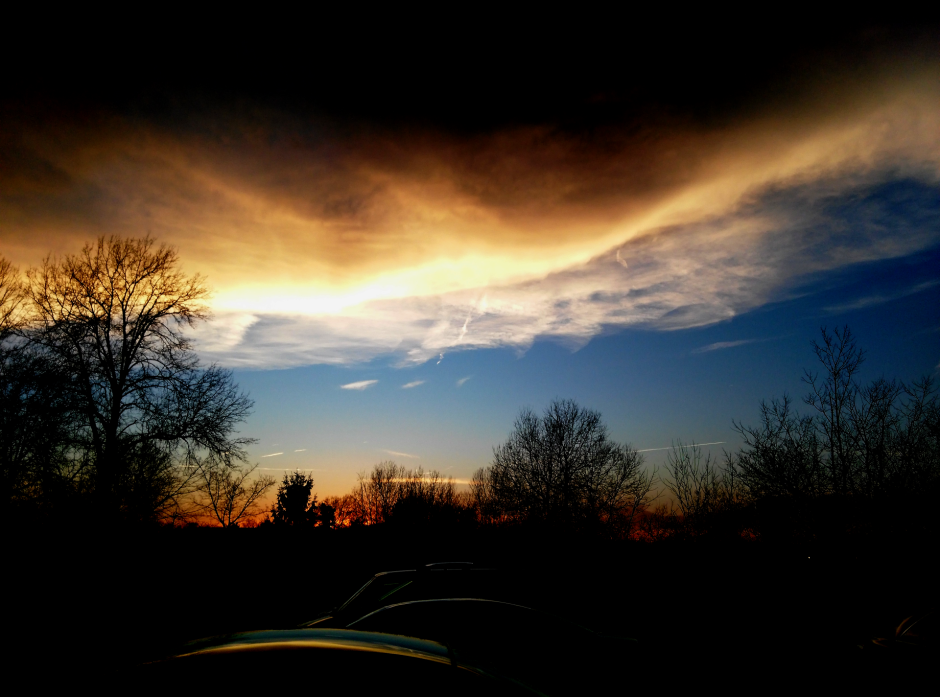 After work this evening, we decided to get out of the house for a while and enjoy the wonderful weather today.  We went to a park near our house.  A lot of people were out playing basketball, soccer and walking/running on the paved trail.  We were the slooooooowwwwww walkers.  
We did take a nice walk.  It wasn't a long one, but we walked to a bench part of the way around the trail.  We sat and watched the people out and about, a CPD helicopter (an MD500) circling around the I-71 / Polaris Parkway interchange and of course the sunset. 
And what a sunset!  Staying until about sundown, look at what the Lord provided to cap off our enjoyment (note: some color correction was done in Blender).  What a show!
Take care & God bless you!
~David